OUR VISION:

"TO COLLECT AND PROTECT THE HISTORY OF ELECTRICITY TRANSMISSION IN NEW ZEALAND".

WE OWE IT TO OUR GRANDCHILDREN.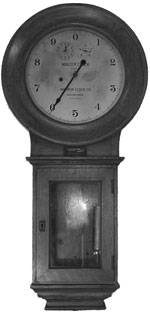 GridHeritage collects historic equipment, film footage, photographs and documents relating to electricity transmission in New Zealand. Our aim is to record the historic development of the New Zealand high voltage electricity grid.
We are involved in a wide range of initiatives including:
recording oral accounts of the lives of significant people in the electricity industry
support for the writing of the history of the development of the transmission system
cataloguing and preserving the collection of historic equipment for the use of future generations.
Most of our collection is stored at Bunnythorpe near Palmerston North. Small displays are also housed at Transpower House Wellington and with Power System Consultants near Wellington.
GridHeritage was established in 2002 and is registered as the Electricity Transmission Heritage of New Zealand Incorporated.